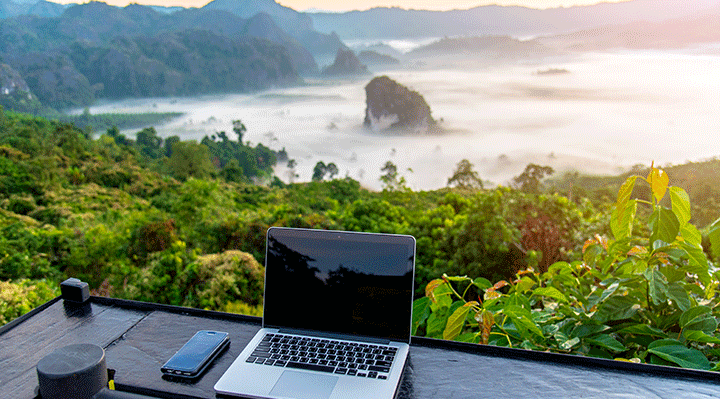 Dstny Cloud communication / Data connections
A lot of company communication still runs via a traditional telephone exchange.
But companies are increasingly talking to their customers via chat, AI applications or there CRM system. Colleagues collaborate via screen and video sharing and they need to be able to work from a variety of locations: at work, at home, or at a client's place.
Cloud communication helps your company deal with these new challenges by providing modern tools such as chat or a softphone.
Superfast internet VDSL and fiber optic connections.
Video Conference Solutions
You can easily add Microsoft Teams to your o365 subscription giving you a powerful video conferencing solution. If you use a portable computer it is probably equipped with a built-in camera and microphone and you can get started right away.
Do you have a meeting room and do you want to join some colleagues in video meeting then the Poly Studio is a beautiful and very affordable solution in combination with a large screen.
The built-in camera features pan/tilt/zoom with auto frame function for automatically displaying the person speaking in the meeting. Furthermore, the Poly Studio is equipped with stereo speakers and microphones. If the meeting room is a bit larger, a 2nd microphone set can be added.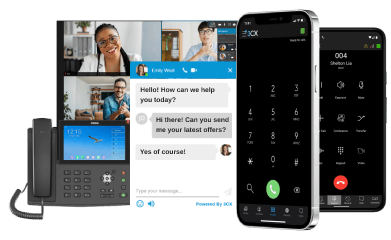 Telephony / Unified Communications
If your current telephone exchange no longer meets your needs in terms of 'unified communications', MCSC can offer you the solution with 3CX.
The 3CX solution with numerous advanced features including the use of an app, contact management, video calling and conference calls offers many possibilities.
This software-based IP pbx is suitable for IP phones and IP trunks and can be placed both locally and in the cloud.
In addition to 3CX, MCSC is also a partner of Snom & Yealink and both have an extensive range of fixed and portable IP phones.
You can rent or buy.